Description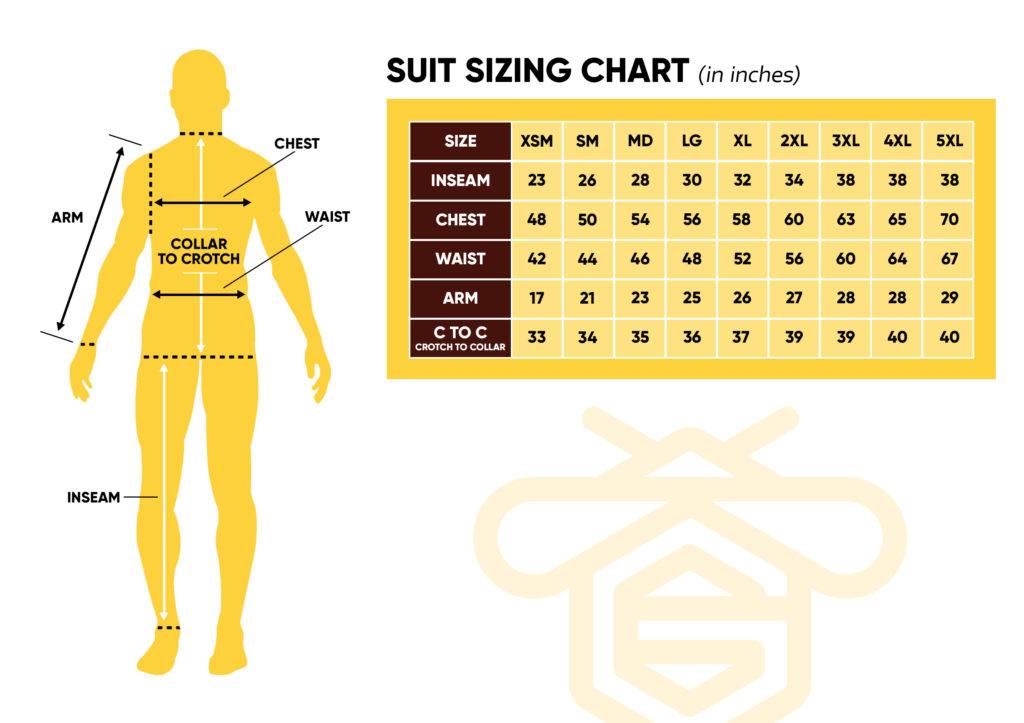 Tips on sizing:
Suits are largely based off of height and ours run big. A small suit would typically fit from about 5'2″ to 5″5. XL would typically fit 5'10 to 6'1… 5XL puts you up around 7′! If you are more robust you can adjust the size up to compensate for that. We are currently working on a better size chart to make suit sizes easier to determine.
Still worried about finding the right fit? Send us an email at support@guardianbeeapparel.com.
We also offer free exchanges.*
*Buyer pays return shipping.