discover the features that make Guardian bee APPAREL
the new standard in beekeeping Clothing.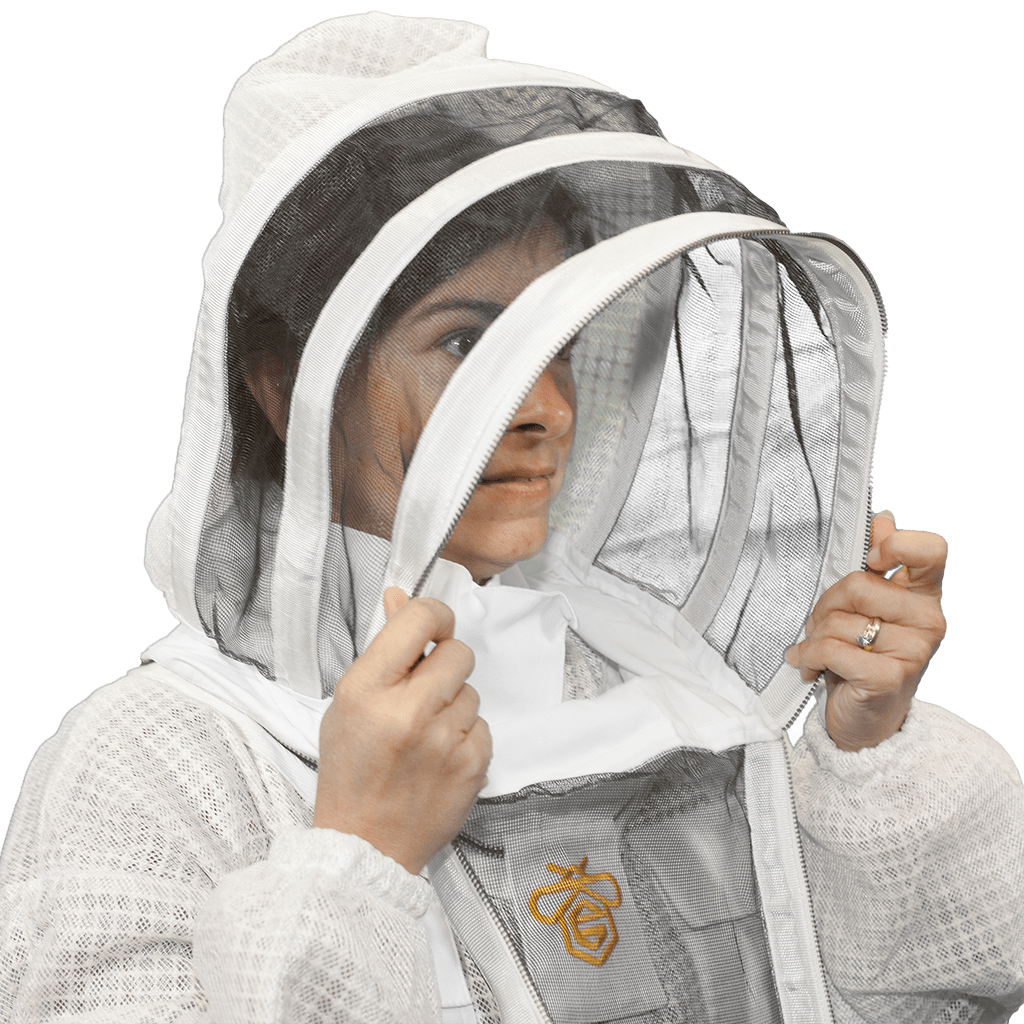 Easy Access Veil
Our "easy access veil" makes tasting your honey, drinking a swig of water, or wiping sweat from your brow a breeze! It's the new standard in beekeeping protective gear!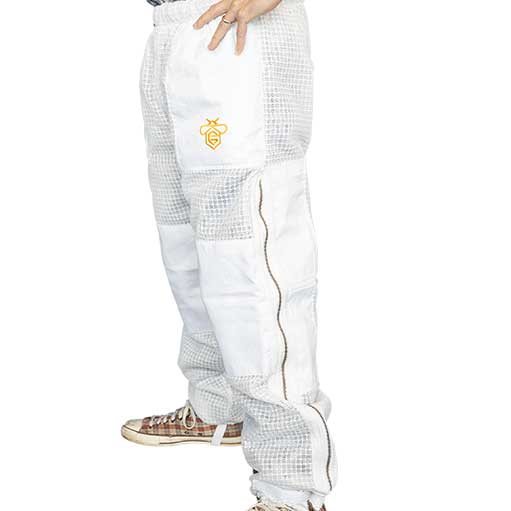 HIP ZIPPERS
We're beekeepers, too. We know how difficult it is getting a full suit on with boots. But our hip zippers help you quickly and easily get into your protective clothing, even with boots on.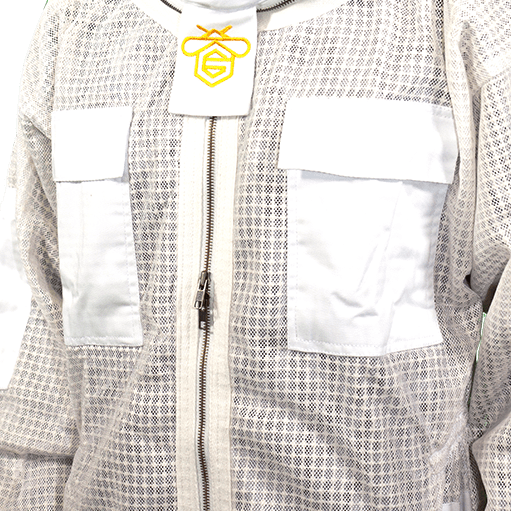 Zee Space
Tired of your mesh getting caught in your zippers? Our "zee space" adds space and stability between the zipper and the fabric to help prevent zipper over run!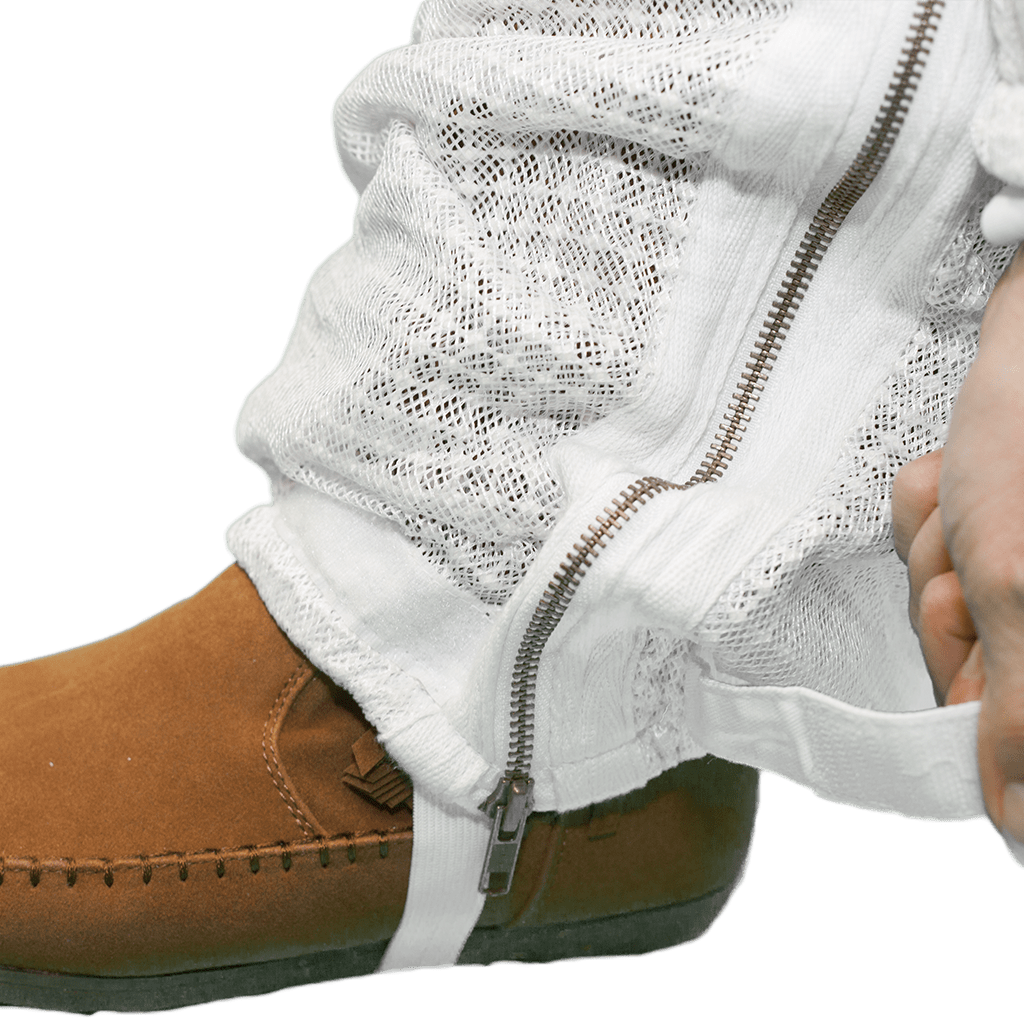 Velcro ANKLE straps
A curious bee buzzing up your pant leg is never a good surprise. That's why we added velcro ankle straps – just a little extra protection that makes a big difference.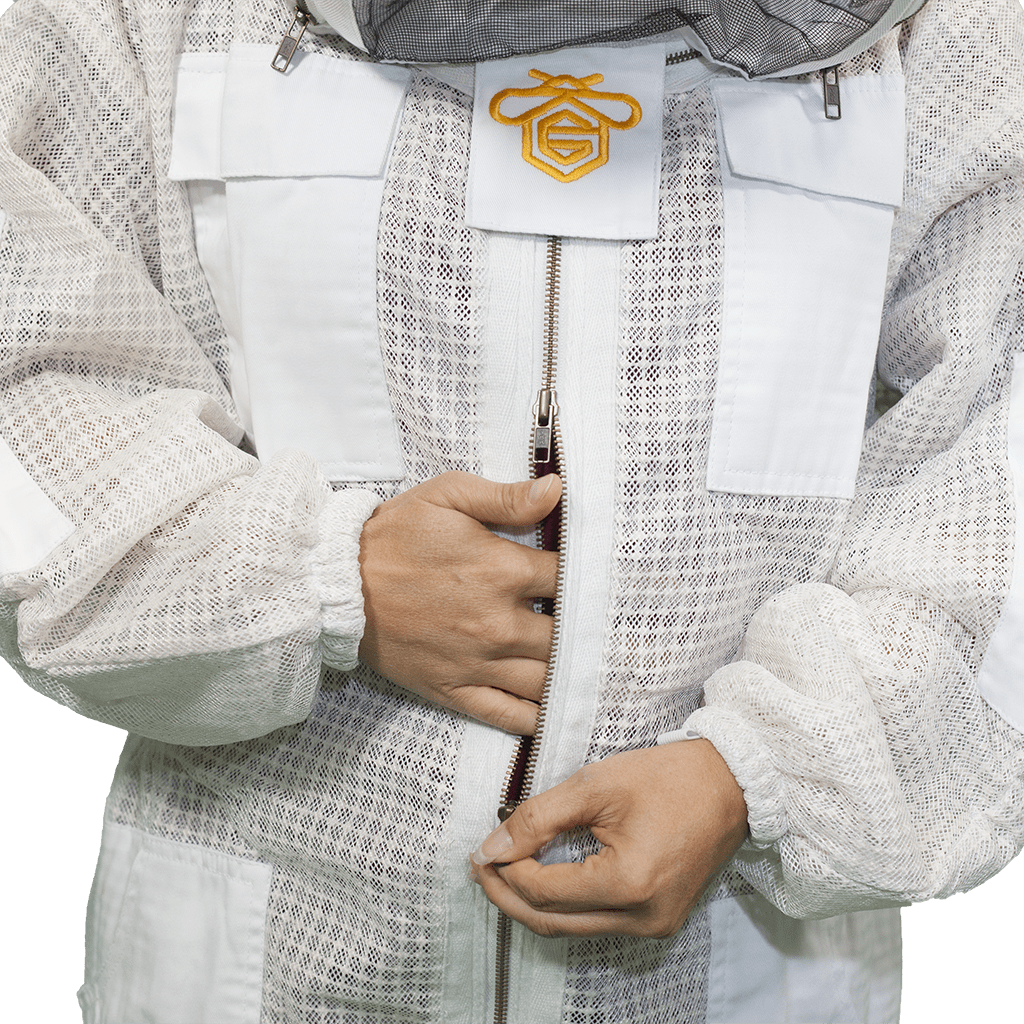 Triple Zipper system
You don't have to struggle with the frustration of inaccessible pockets. Our triple zipper system gives you quick and easy access to your shirt and pant pockets.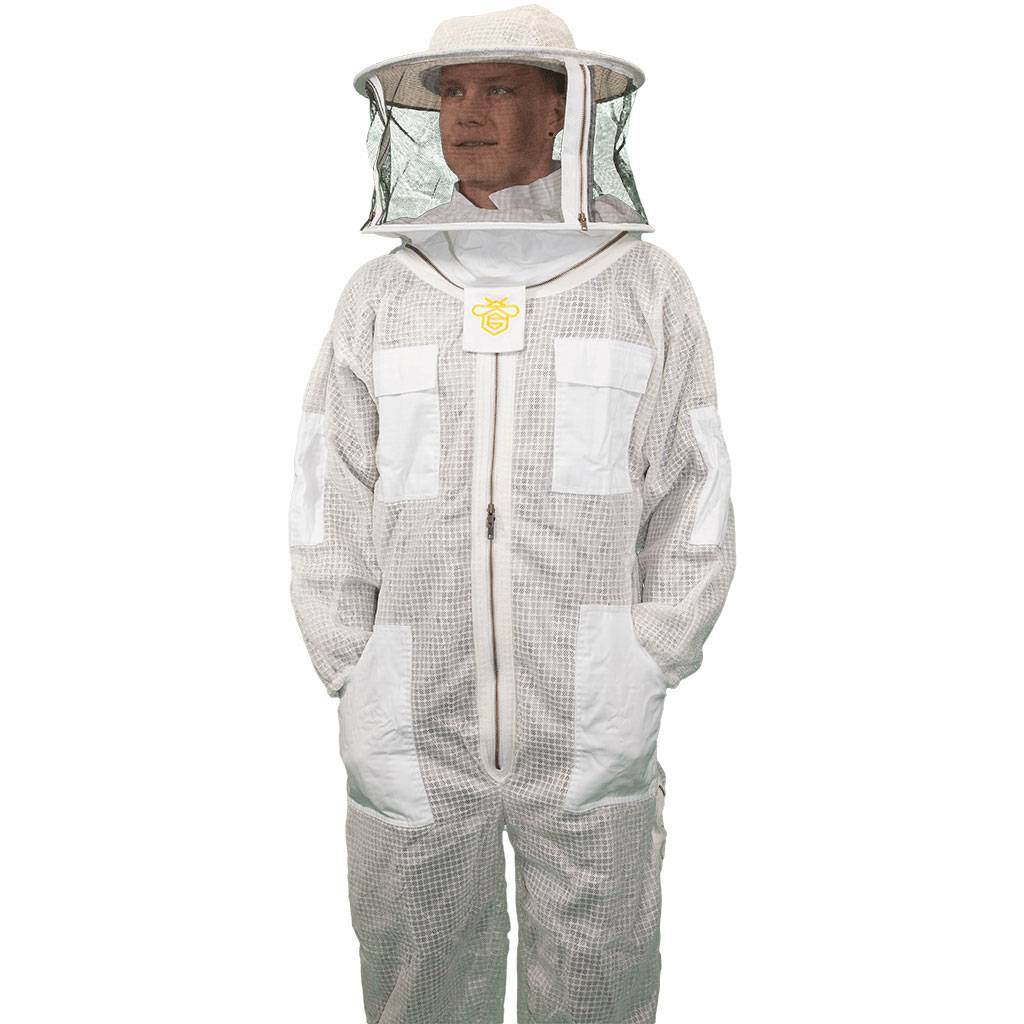 Plethora of Pockets
Upper, lower, and sleeve pockets to give you even more access to your hive tools and any other implements you may need. All pockets are triple reinforced to prevent blowouts.
As beekeepers ourselves, we know just how frustrating conventional beekeeping suits can be. Thick fabrics keep you overheated, and cumbersome hat veils prevent access to your face. That's why we developed the GUARDIAN BEE APPAREL line of clothing — to help beekeepers help bees!

Breathable Mesh
Our highly-sting resistant, ventilated, 3-layer mesh material keeps you cool and confident.

Metal YKK Zippers
We use only high quality metal YKK zippers on all of our suits, jackets, pants and veils.

Elastic Loops
Elastic loops go over your thumbs and shoes to ensure your sleeves stay in place under beekeeping gloves, and pants legs stay securely in place while you work.

Heavy Duty Elastic
Heavy duty elastic at the wrists, ankles, and waist help make sure a nosey bee stays out of your gear.
Better Than The Average Bee Suit
Our 3 layer bee suit and Easy Access Veils are superior to the average protective beekeeper suit in so many ways. Whether you are interested in a full ventilated suit or a beekeeper jacket and pants, we can help protect you from bee stings while you stay cool and safe.
Learn More About Guardian Bee Apparel
Visit our About Us page to learn more about how Guardian Bee Apparel came to be.
Shop Guardian Bee Apparel
Shop all of our products including our variety of veils, suits, jackets, pants, and gloves, as well as Guardian Bee Apparel merchandise.
Read Our Customer Testimonials
Find out what other beekeepers have to say about Guardian Bee Apparel on our Testimonials page.