Guardian Beekeeping Pants
Stay cool, confident and protected while working with your bees with our protective beekeeping pants. Made with highly-sting resistant, ventilated 3-layer mesh material, these are a popular choice for both beginning and experienced beekeepers who aren't looking to wear a full suit.
The high quality hip zippers allow you to quickly and easily get dressed, even with boots on. Extra space between the zipper and mesh material give you extra stability, and help prevent snags or overruns. Triple-reinforced pockets help you keep your tools handy while preventing blowouts. Velcro closures at the ankles give you added protection from curious bees.
SUIT FEATURES & Sizing Info
Highly sting-resistant, ventilated 3-layer mesh material to keep you cool, calm and protected.
Large, reinforced pockets.
Heavy duty metal YKK zippers with added "z-space" to prevent overruns and snags.
Heavy duty elastic leg openings.
Hip zippers for easy on/off, even with boots on.
Velcro closures at the ankles for added protection.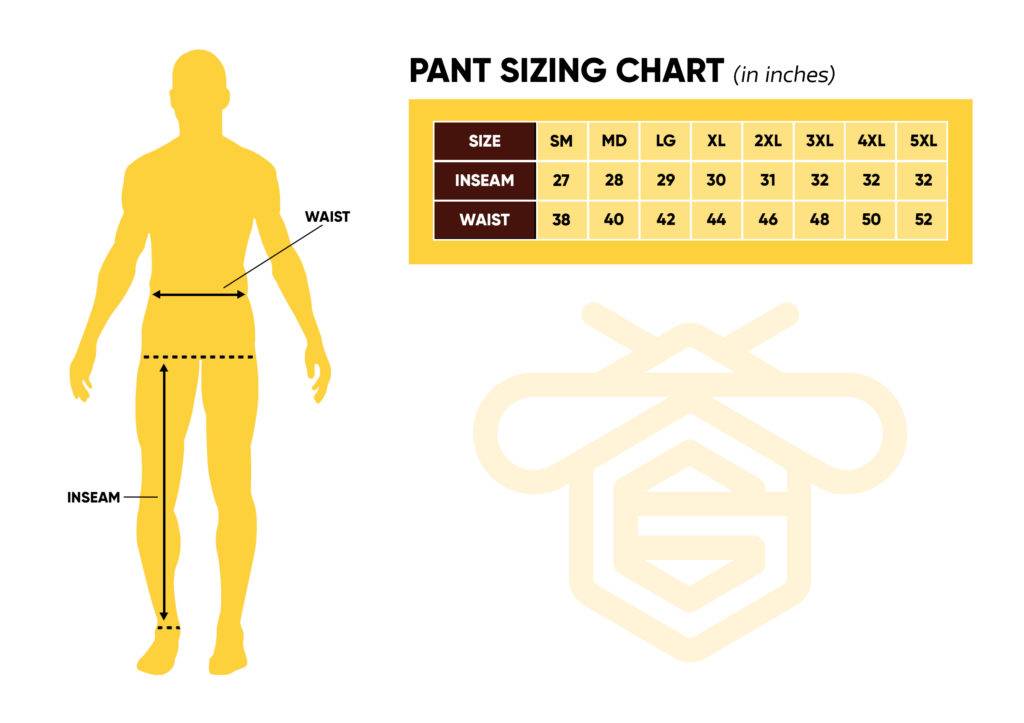 FULL DESCRIPTION
Our Guardian Beekeeper Pants offer cool protection. The triple mesh fabric allows air to circulate and keep you cool and confident, even on hot summer days.
The zippers on our pants and suits run from the ankle to the hip. These long hip zippers allow you to easily slip these pants on and off, even with boots on. High quality, metal YKK zippers are made with extra "z-space" between the zipper and the mesh material to prevent snags and overruns. 
Once you've put on your sting-resistant pants, you'll find the elastic waist comfortable and easy to move in. The waist of our bee pants meets perfectly with the elastic waist on your Guardian Bee Apparel Vented Bee Jacket, or Pullover. Our bee pant and top combination gives you the freedom to choose between the Guardian Bee Pullover or the Guardian Bee Vented Jacket. It also allows you to choose your beekeeping pants and top in the sizes that best fit you.