Innovative Beekeeping Apparel
Created by beekeepers, for beekeepers.
VEIL STYLES TO
SUIT EVERY BEEKEEPER.
All Guardian Bee Apparel veils feature ventilated 3-layer mesh material, metal YKK zippers and patent-pending front access.
The 3-layer mesh provides protection from stings, while offering breathability.
Metal YKK zippers, plus added space on the zippers prevent snags and allow you to work with ease.The front access allows you to have quick access to your face. Take a quick swig of water, wipe your face, and even release a rogue bee without removing your gear. Whether you prefer a round veil or fencing style veil, ours are designed with your comfort in mind.
Easy Access Beekeeping Veils
Guardian Bee Apparel's patent-pending easy access veil offers the sleek design of a fencing veil with our patent-pending front accessl. The extra front screen panel gives you approximately 5 inches between your nose and the front screen.
Perfect for any beekeeper – from beginner to advanced apiarist.
The Pro Fit Veil is our standard size fencing veil. This veil features patent-pending front access, is lower profile and naturally sits upright. The Pro Fit Veil is the choice of more experienced beekeepers. It is also an excellent choice for those apiarists looking for the look and fit offered by a professional beekeeping suit.
This is a classic beekeeping veil with modern updates. Our innovative design includes an elastic bottom band and access zippers on the left and right. These features give you a 360 degree view with access to your face and neck that still keeps you protected.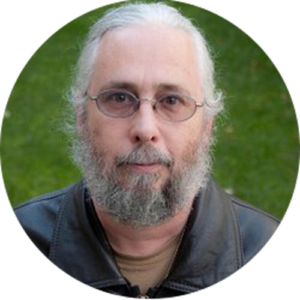 "Both the suit and the jacket are very well made. Well ventilated and the Easy Access Veil is really convenient for letting out that 'bee in your bonnet' or getting a quick drink."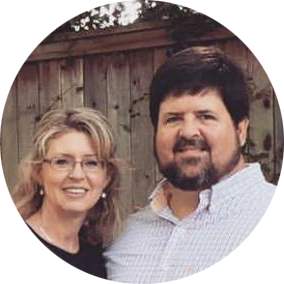 "The 'Easy Access Veil' is the greatest improvement to the bee suit since the introduction of the vented bee suit four decades ago."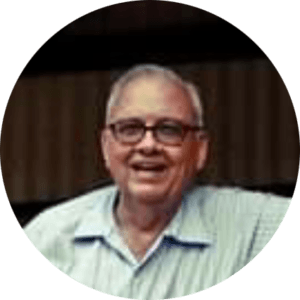 "Guardian Bee Apparel's ventilated jacket is ideal! A quality product with innovative improvements that should have been made a long time ago."
"I have owned a full suit for 2 years now. Excellent cool and light weight. Just buy it."
"Great suits... comfortable, durable, and they breathe so well compared to other suits we've bought. Great product."
"I love my full suit with easy access veil! I feel safe and secure, all while still feeling the breeze through the lightweight mesh material. Appreciate all the pockets, too... and the hip zippers!"
"Best bee jacket. If you were unsure of ordering online do not hesitate. You will not be disappointed. Great customer service also."
"Best piece of Beekeeping Apparel I have found since becoming a Beekeeper in SW Illinois four years ago."
Professional Beekeeping Suit
suited to your needs
Guardian Bee suits, jackets, and pullovers all feature our patent-pending front access veils. The option for a full suit or separate jacket and pants plus three veils to choose from means you have the flexibility that leads to the most comfortable suit you can imagine.
Stay cool, confident, and protected with our 3-layer mesh material. The breathable fabric of our ventilated bee suit allows you to stay as cool as you are protected from stings.

Beekeeping Accessories
The right tools for the job, our gloves and hive tools help you work more efficiently and safely. Shop beekeeping gloves and hive tools.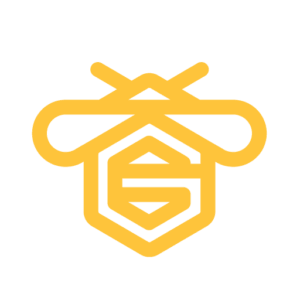 Beekeeping Accessories
The right tools for the job, our gloves and hive tools help you work more efficiently and safely. Shop beekeeping gloves and hive tools.
Innovative bee protective gear
for forward-thinking beekeepers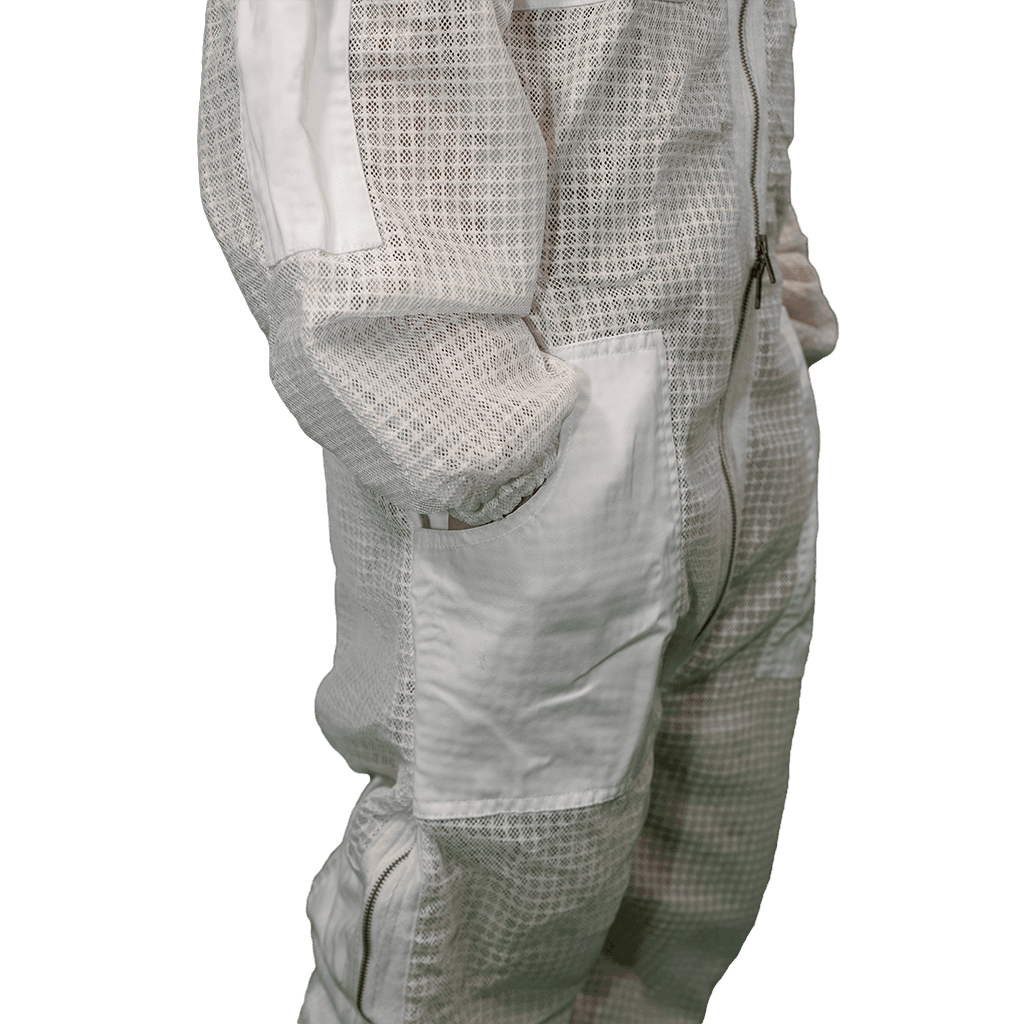 3-Layer Mesh Material
Our ventilated beekeeping suits, jackets, pullovers, pants, and gloves are outfitted with our highly sting-resistant 3-layer mesh material to keep you cool, confident, and protected from bee stings.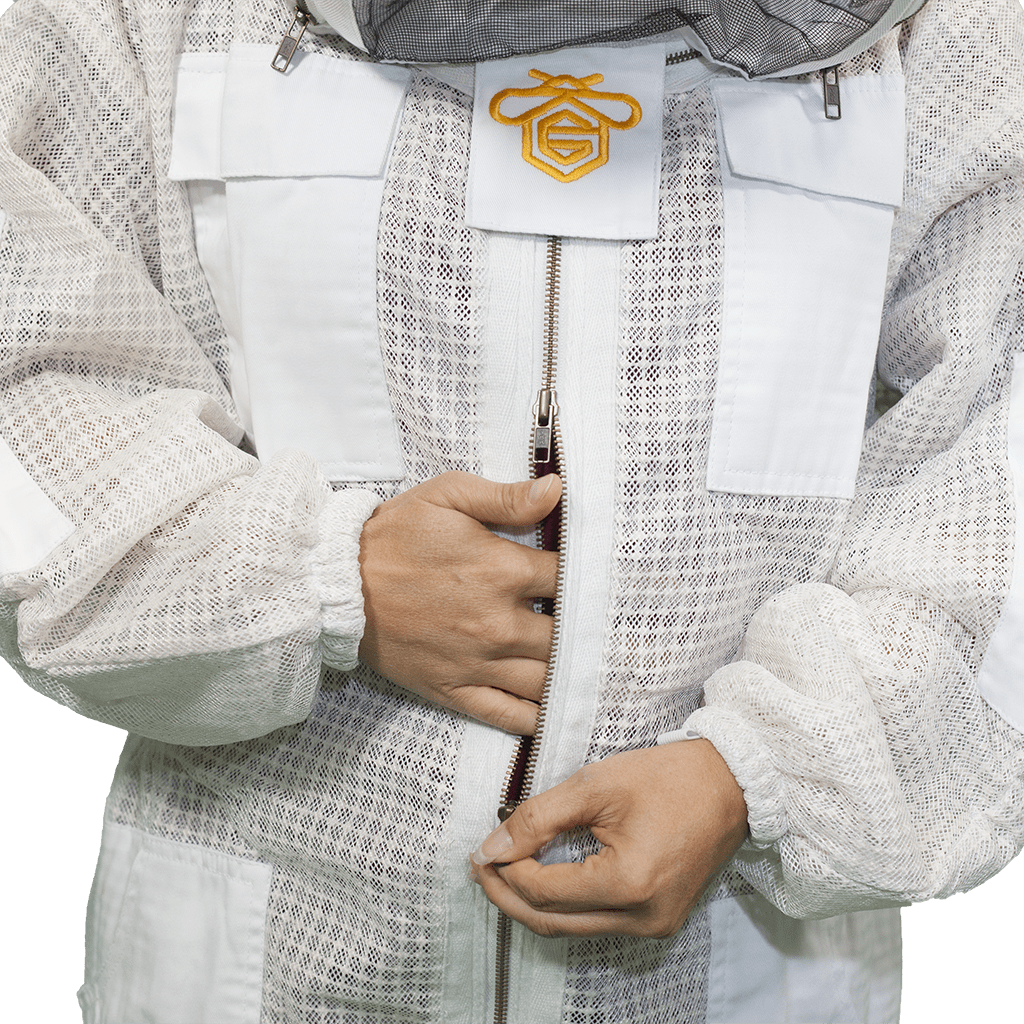 Triple Zippers
Our triple zipper system gives you easy access to your shirt and pants pockets. Added space around the zippers provides stability between the zipper and fabric to prevent zipper overrun.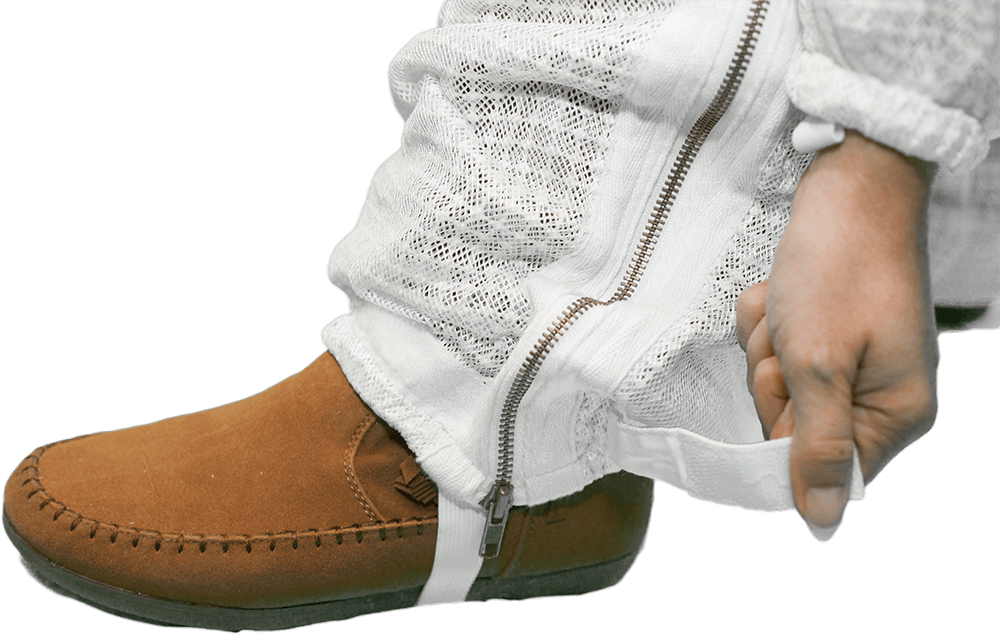 Hip zippers and Velcro closures
As beekeepers ourselves, we know how difficult it can be to get a full suit or pants over boots. Our hip zippers and velcro closure ankle straps allow you to get dressed with ease while adding extra protection from curious bees.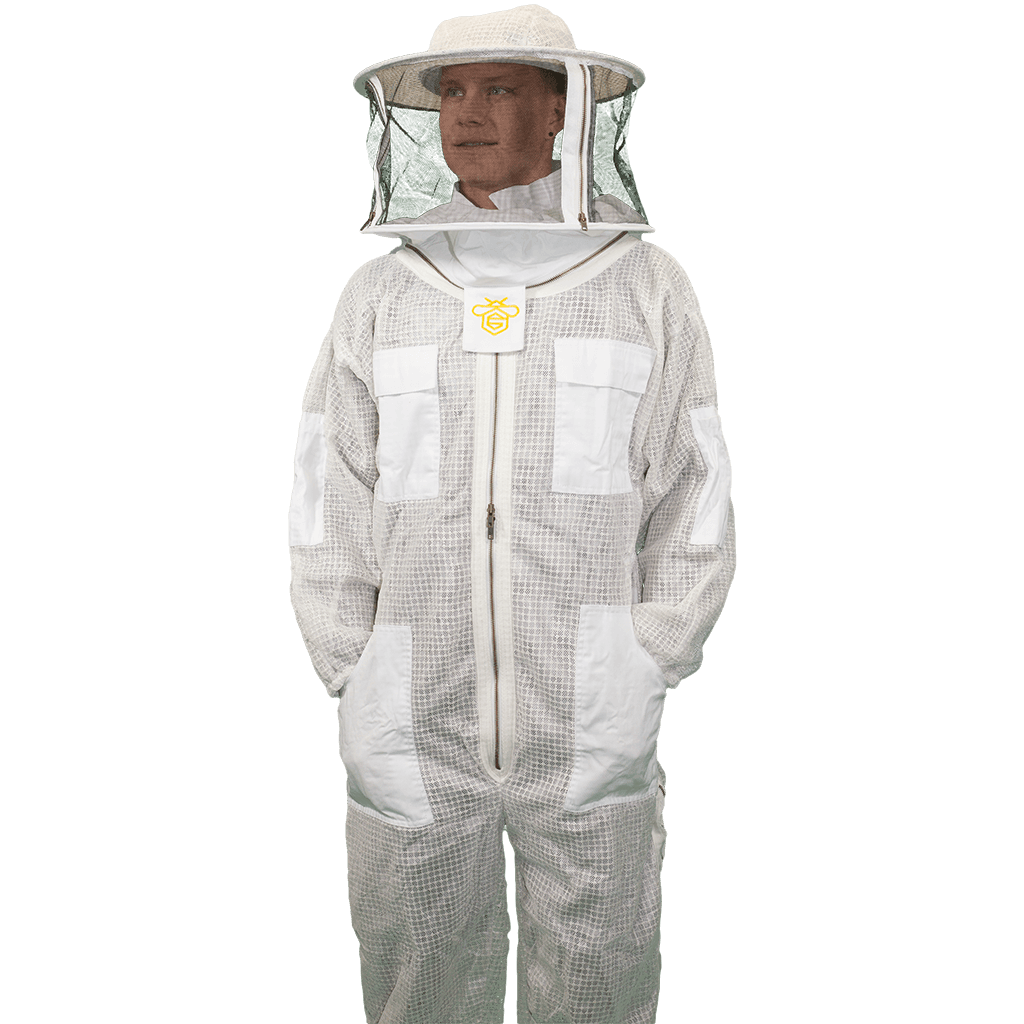 Plenty of reinforced pockets
Chest pockets, arm pockets, and hip pockets on both sides give you more access to the tools you need. All pockets are triple reinforced to prevent blowouts.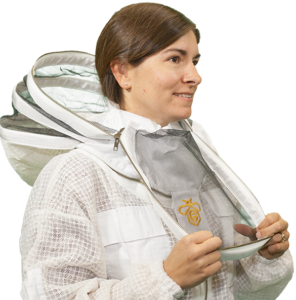 Front access veils
All Guardian Bee Apparel beekeeping veils feature patent-pending front access. This feature allows  for easy removal of rogue bees, taking a drink of water, or even just wiping sweat off your brow.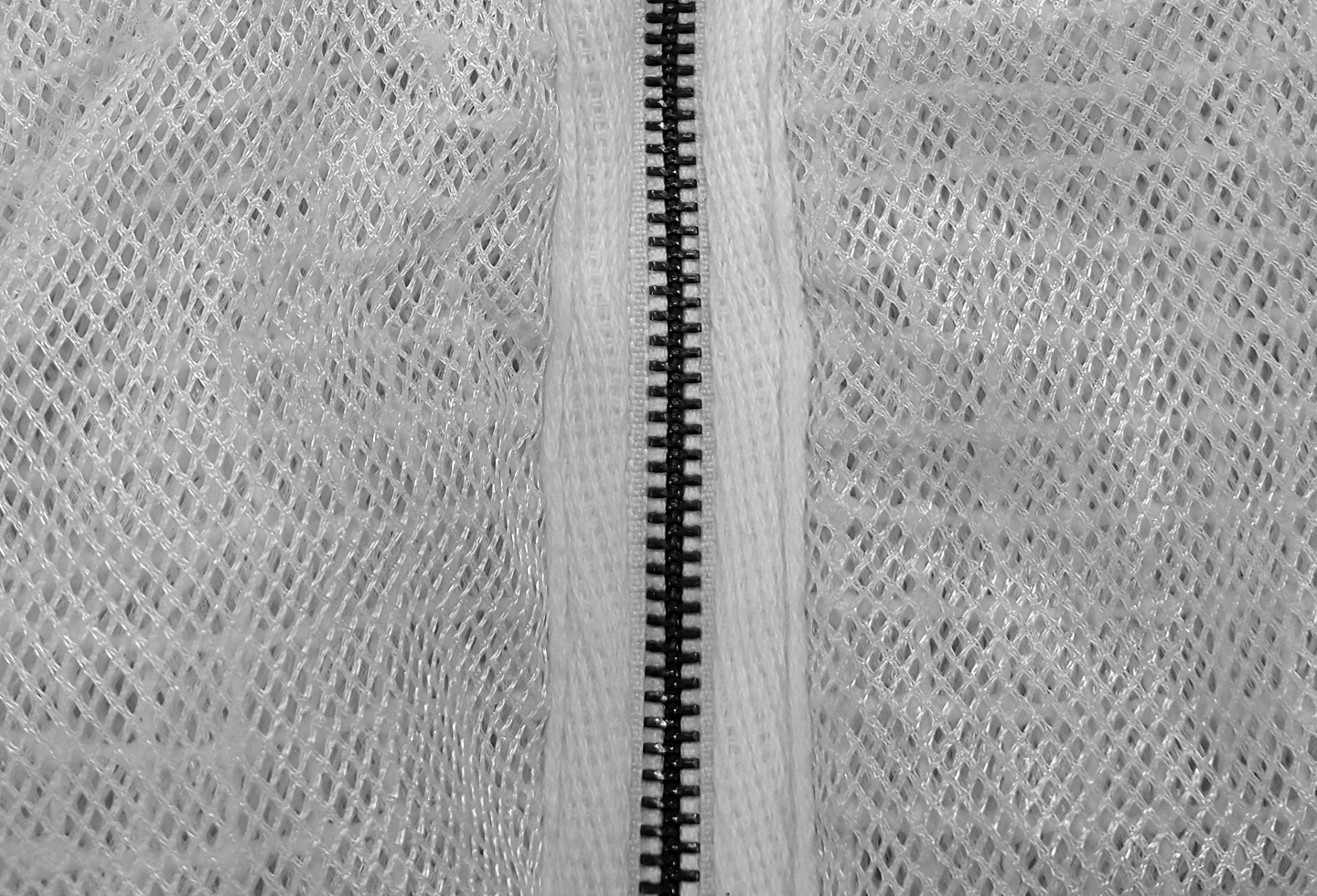 Highest quality materials
Our beekeeping apparel is built to last. We only use metal YKK zippers and the highest quality materials. All of our products are crafted to the highest standards. For convenience, our suits, jackets, pants and pullovers are safe for the washing machine once the veils are removed.
HIGH QUALITY, COMFORTABLE BEEKEEPING SUITS FOR SALE
Guardian Bee Apparel was designed with one goal in mind - to provide better protective gear to help beekeepers, help bees. Whether you are a long-time apiarist or new to the care and keeping of honey bees, it is important to have the correct beekeeping protective gear. Guardian Bee Apparel was designed by beekeepers who understand the importance of comfort and safety while working with bee colonies. Our sting proof suits are made from heavy duty, breathable mesh to keep you cool and comfortable while giving you easy access to your tools and your face.
Guardian Bee Apparel has taken the protective elements of classic apiarist suits and combined them with new and creative design elements. These new elements allow beekeepers to tend their colonies with a new level of comfort. Whether you are a new beekeeper or have decades of experience, Guardian Bee Apparel has a suit for you.
ORIGINS OF GUARDIAN BEE APPAREl
As avid beekeepers ourselves, we noticed that most beekeeping protective clothing was lacking. The beekeeping suits were extremely thick, heavy, and incredibly hot. This is not uncommon for many bee suits.
In order to take a swig of water to cool down, a beekeeper would have had to remove his or her entire veil, exposing our head to the bees. Standard bee veils simply did not offer easy access. They leave beekeepers without protection against bee stings when they remove the hood to drink, wipe away sweat, or taste their honey.
Most bee suits require removing gloves to unzip and remove the veil. The other option is fumbling with zippers only to be face to face with a hive full of bees. One afternoon, our company's founder chose to continue working, rather than risk a sting. As a result, he became a victim of heat exhaustion and extreme dehydration.
DISCOVER THE NEW STANDARD IN BEEKEEPING APPAREL
We know how amazing these suits are. We use them ourselves. Of course, you don't have to take our word for it. Visit our Testimonials page, and see what other Guardian Bee Apparel customers have to say about our products.
If you are searching for a better kind of beekeeping protective gear, give us a try. Find out why Guardian Bee Apparel products are the best ventilated bee suits, bee jackets, veils and beekeeping pants on the market.
With so many fantastic features, it isn't any wonder so many have fallen in love with the Guardian Bee Apparel line of protective bee apparel. Our company ships to customers all over the world, and we love connecting with members of the Guardian Bee Apparel beekeeping community on social media. As beekeepers, we hope to make saving these amazing creatures even easier with safer, more comfortable protective gear for everyone.
FAMILY OWNED AND OPERATED
We are a family owned and operated company in the United States. Our goal is to produce top quality beekeeping apparel for beekeepers everywhere. Whether you are a beginner beekeeper or a professional apiarist, we invite you to try Guardian Bee Apparel, and experience the new standard in beekeeping apparel.