The Guardian Bee Pullover features a  pro fit veil,  the standard size fencing veil with our patent pending front access. It is lower profile and naturally sits upright. The pro fit is the choice of most experienced beekeepers.
Our highly-sting resistant, ventilated, 3-layer mesh material keeps you cool and confident, while the reinforced, one-inch wide elastic waistband keeps your pullover comfortably in place. Upper, lower, and sleeve pockets give you even more access to the tools you need, and all pockets are reinforced to prevent blowouts.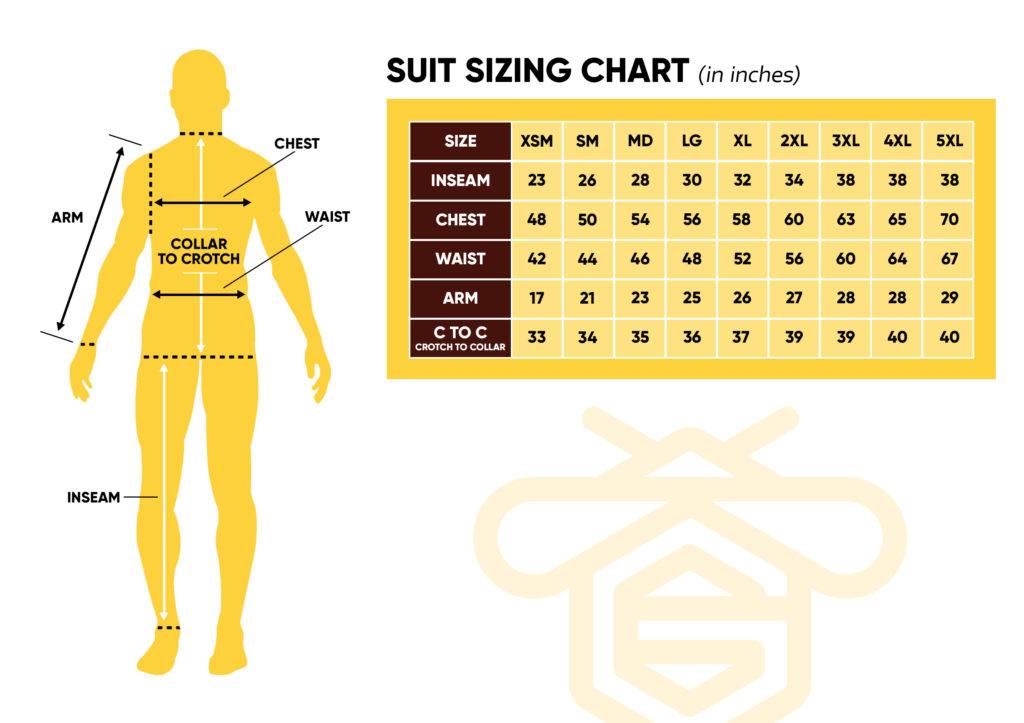 Tips on sizing: The sizing of our suits are largely based off of height, and ours run big. A small suit would typically fit a person ranging from about 5'2" to 5″5. XL would typically fit a person of 5'10 to 6'. 5XL puts you up around 7′! If you are more robust you can adjust the size up to compensate for that. Still worried about finding the right fit? Send us an email at [email protected] We also offer free exchanges. Buyer pays return shipping.